Dominica
Dominica was the last of the Caribbean islands to be colonized by Europeans due chiefly to the fierce resistance of the native Caribs. France ceded possession to Great Britain in 1763, which made the island a colony in 1805. In 1980, two years after independence, Dominica's fortunes improved when a corrupt and tyrannical administration was replaced by that of Mary Eugenia Charles, the first female prime minister in the Caribbean, who remained in office for 15 years. Some 3,000 Carib Indians still living on Dominica are the only pre-Columbian population remaining in the eastern Caribbean.

Service packages
Двигайте таблицу
Service item
Express
Standard
Optimum
Company registration
✓
✓
✓
Legal address per year
✓
✓
✓
Secretarial services for the first year
✓
✓
✓
Fees and duties for the first year
✓
✓
✓
Apostilled bound set of incorporation documents
✓
✓
✓
Compliance fee
✓
✓
✓
Nominee service per year
✓
✓
Bank Account Pre-approval
✓
Price

2 100

USD

3 465

USD

3 965

USD
Core Services
2 100 USD
— Incorporation
including incorporation tax, state registry fee, including Compliance fee
included
— Annual government fees
Commercial Register annual and incorporation fee
1 280 USD
— Corporate legal services
including registered address and registered agent, NOT including Compliance fee
125 USD
—Delivery of documents by courier mail
DHL or TNT, at cost of a Courier Service
500 USD
— Apostilled set of Statutory documents
Basic set of documents
Optional services
990 USD
Nominee Director
Paid-up "nominee director" set includes the following documents
375 USD
Nominee Shareholder
Paid-up "nominee shareholder" set includes the following documents
Related services
Tax Certificate
Company's tax exemption certificate
355 USD
Certificate of Good Standing
Document issued by a state agency in some countries (Registrar of companies) to confirm a current status of a body corporate. A company with such certificate is proved to be active and operating.
Compliance fee
Compliance fee is payable in the cases of: renewal of a company, liquidation of a company, transfer out of a company, issue of a power of attorney to a new attorney, change of director / shareholder / BO (except the change to a nominee director / shareholder)
150 USD
Basic
simple company structure with only 1 physical person
50 USD
For legal entity in structure under GSL administration
additional compliance fee for legal entity in structure under GSL administration (per 1 entity)
100 USD
For legal entity in structure not under GSL administration
additional compliance fee for legal entity in structure NOT under GSL administration (per 1 entity)
250 USD
For client with high risk Status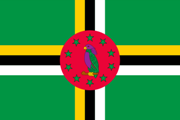 Консультанты