Guernsey
In 933 the Channel Islands, formerly under of control of the Duchy of Brittany, were annexed by the Duchy of Normandy. When Guillaume Duke of Normandy conquered England in 1066, he became King William I as well as Duke of Normandy. However when 138 years later King John lost the territory of Normandy, the Channel Islands remained loyal to the English crown. In return for this loyalty, King John granted to the islands certain rights and privileges in 1215 which enabled them to be virtually self-governing. Over the ensuing centuries, possession of the islands switched back and forth between the English and French several times. The 19th century saw a dramatic increase in prosperity of the island, mainly due to its success in the global maritime trade. The Bailiwick of Guernsey was occupied by German troops in World War II. Post war, tourism started to really take off, and the reduction of tax rate in 1959 lead to a large influx of wealthy UK individuals. In 1973 Guernsey became an Associate member of the EEC. Banking and Finance became the main income earners from the 1980's onwards and have brought huge wealth to Guernsey and a respectable standing in the world of Offshore Finance centers.

Service packages
Двигайте таблицу
Service item
Express
Standard
Optimum
Company registration
✓
✓
✓
Legal address per year
✓
✓
✓
Secretarial services for the first year
✓
✓
✓
Fees and duties for the first year
✓
✓
✓
Apostilled bound set of incorporation documents
✓
✓
✓
Compliance fee
✓
✓
✓
Nominee service per year
✓
✓
Bank Account Pre-approval
✓
Price

11 700

USD

13 065

USD

13 565

USD
Core Services
11 700 USD
— Incorporation
including incorporation tax, state registry fee, including Compliance fee
inckuded
— Annual government fees
Stamp Duty and Guernsey Registry incorporation fee
6 700 USD
— Corporate legal services
including registered address and registered agent, NOT including Compliance fee
110 USD
—Delivery of documents by courier mail
DHL or TNT, at cost of a Courier Service
500 USD
— Apostilled set of Statutory documents
Basic set of documents
Optional services
990 USD
Nominee Director
Paid-up "nominee director" set includes the following documents
375 USD
Nominee Shareholder
Paid-up "nominee shareholder" set includes the following documents
Related services
Tax Certificate
Company's tax residence certificate for access to double tax treaties network
Certificate of Good Standing
Document issued by a state agency in some countries (Registrar of companies) to confirm a current status of a body corporate. A company with such certificate is proved to be active and operating.
Compliance fee
Compliance fee is payable in the cases of: renewal of a company, liquidation of a company, transfer out of a company, issue of a power of attorney to a new attorney, change of director / shareholder / BO (except the change to a nominee director / shareholder)
150 USD
Basic
simple company structure with only 1 physical person
50 USD
For legal entity in structure under GSL administration
additional compliance fee for legal entity in structure under GSL administration (per 1 entity)
100 USD
For legal entity in structure not under GSL administration
additional compliance fee for legal entity in structure NOT under GSL administration (per 1 entity)
250 USD
For client with high risk Status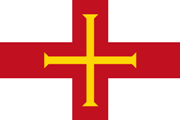 Консультанты