Iceland
Inhabited by Norwegian and Celtic (Scottish and Irish) immigrants during the late 9th and 10th centuries A.D., Iceland boasts the world's oldest functioning legislative assembly, the Althing, established in 930. Independent for over 300 years, Iceland was subsequently ruled by Norway and Denmark. Fallout from the Askja volcano of 1875 devastated the Icelandic economy and caused widespread famine. Over the next quarter century, 20% of the island's population emigrated, mostly to Canada and the US. Limited home rule from Denmark was granted in 1874 and complete independence attained in 1944. Iceland became a member of NATO on 30 March 1949. Among NATO members, Iceland is the only one with no standing army. Industrialization of the fisheries and aid from the Marshall Plan brought prosperity in the years after World War II. The economy diversified greatly after the country joined the European Economic Area in 1994. Iceland began accession negotiations with the EU in July 2010; however, public support has dropped substantially because of concern about losing control over fishing resources and in reaction to worries over the ongoing Eurozone crisis.

Service packages
Двигайте таблицу
Service item
Express
Standard
Optimum
Company registration
✓
✓
✓
Legal address per year
✓
✓
✓
Secretarial services for the first year
✓
✓
✓
Fees and duties for the first year
✓
✓
✓
Apostilled bound set of incorporation documents
✓
✓
✓
Compliance fee
✓
✓
✓
Nominee service per year
✓
✓
Bank Account Pre-approval
✓
Price

6 000

USD

6 000

USD

6 500

USD
Core Services
6 000 USD
— Incorporation
including incorporation tax, state registry fee, including Compliance fee
Included
— Annual government fees
Stamp Duty and Registrar of Enterprises incorporation fee
2 000 USD
— Corporate legal services
including registered address and registered agent, NOT including Compliance fee
150 USD
—Delivery of documents by courier mail
DHL or TNT, at cost of a Courier Service
500 USD
— Apostilled set of Statutory documents
Basic set of documents
Optional services
No
Nominee Director
Paid-up "nominee director" set includes the following documents
No
Nominee Shareholder
Paid-up "nominee shareholder" set includes the following documents
Related services
Tax Certificate
Company's tax residence certificate for access to double tax treaties network
Certificate of Good Standing
Document issued by a state agency in some countries (Registrar of companies) to confirm a current status of a body corporate. A company with such certificate is proved to be active and operating.
Certificate of Incumbency
Compliance fee
Compliance fee is payable in the cases of: renewal of a company, liquidation of a company, transfer out of a company, issue of a power of attorney to a new attorney, change of director / shareholder / BO (except the change to a nominee director / shareholder)
150 USD
Basic
simple company structure with only 1 physical person
50 USD
For legal entity in structure under GSL administration
additional compliance fee for legal entity in structure under GSL administration (per 1 entity)
100 USD
For legal entity in structure not under GSL administration
additional compliance fee for legal entity in structure NOT under GSL administration (per 1 entity)
350 USD
For client with high risk Status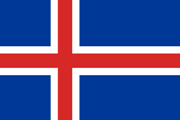 Консультанты