How to open a bank account in Incognito Bank 001 (Hong-Kong)
| Beginning of cooperation | Last contact | Last update |
| --- | --- | --- |
| March, 2015 | December, 2021 | April, 2021 |
GSL reference about the bank
Being professional intermediaries, we are limited in giving public opinion about some financial institutions. Please contact us directly to obtain more detailed feedback.
Primary requirements:
- opens current accounts;
- The bank mainly serves Chinese business;
- it is possible to open an account for a foreign company, however, it is desirable that the field of activity be related to China or Southeast Asia;
- the term for opening an account - case by case (check with the consultant);
- a visit of the director of the company to Hong Kong when opening an account is required.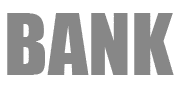 Expand all
Сollapse all
Bank's characteristics
General information and rating
Двигайте таблицу
| Global rating | Countrywide rating | Countrywide rating of the head bank | Global rating of the head bank | Credit rating |
| --- | --- | --- | --- | --- |
| Not rated | Not rated | — | — | N/R |
Двигайте таблицу
| | |
| --- | --- |
| Year of foundation | 1995 |
| Personnel | The staff speaks English |
| Confidentiality | Double Taxation Agreement with Russia is signed; AML legislation is strictly observed |
Minimum requirements
Двигайте таблицу
| Minimum balance, € | Transactions permitted per month | Initial deposit of funds, € | Deadline for the initial deposit, month | Minimum turnover, €/year |
| --- | --- | --- | --- | --- |
| — | — | 0 | No restrictions | No restrictions |
Двигайте таблицу
| | |
| --- | --- |
| Transactions permitted per month | The bank does not limit the number of transfers |
| Initial deposit of funds, € | There are no requirements for a down payment and a minimum account balance |
Tariffs and services
Двигайте таблицу
| Outcoming transfer, € | Incoming transfer, € | Account maintenance, €/year | Payment limit for credit cards, €/day | Funds to be blocked for CC issue, € |
| --- | --- | --- | --- | --- |
| N/A | N/A | 0 | N/A | N/A |
Двигайте таблицу
| | |
| --- | --- |
| Account maintenance, €/year | The Bank's monthly account maintenance fee is HKD 300 if the account balance is less than HKD 500,000. If more, then the service is free. |
| Distant access to the account | There is an English-language Internet Banking |
| Financial products | The main activity of the Bank is commercial banking services, including corporate banking, personal banking and services in the financial markets. |
Account opening procedure
Двигайте таблицу
| Days to open for incoming transfers | Days to open for outcoming transfers | References | Business description | Purpose of the account |
| --- | --- | --- | --- | --- |
| case by case | case by case | Necessary | Detailed | Current |
Двигайте таблицу
| | |
| --- | --- |
| Visit to the bank | A visit of the director of the company to Hong Kong when opening an account is required |
| Required | Standard set of corporate documents of the company. A set of copies of documents of a foreign shareholder. Copies of Russian and foreign passports of the director and beneficiary. The Bank's requirements for documents depend on each specific case. |
| Types of accounts | Personal; Corporate; Current |
| Chances to open an account | Predictable |
| Business description | Requirements for the description of activities are standard: a story about the current state of the business and its formation, disclosure of the source of origin of funds, biography of the beneficiary of the account and contact information |