Company Profile
About Us
GSL is a fast-growing company rendering tax, law, audit and consulting services in Europe, USA, Asia and Russia.
We are a team of more than 100 very young, simply young and forever young people working in 6 offices: 3 offices in Europe (Amsterdam, London and Nicosia, Cyprus), an office in the Caribbean - in the British Virgin Islands, an office in SAR Hong Kong and the head office in Moscow, Russia. In addition to Russian and English, we are fluent in French, Spanish, German, Italian, Hungarian, Romanian, Bulgarian, Greek, Japanese, Chinese, Yoruba and Arabic (let alone a dozen computer languages).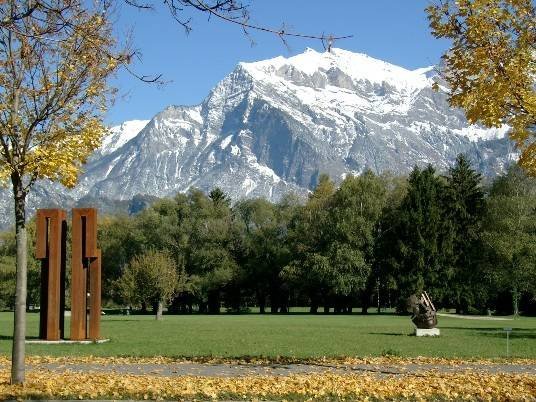 GSL First International Conference. Liechtenstein - Switzerland. October, 2003
| | |
| --- | --- |
| | Managing Partner of GSL Law & Consulting |
Let's get acquainted!
You are our regular or potential client, a journalist or our future employee, foreign banker or Russian lawyer, or just a net surfer floating down the waves of the web and getting here by chance. Nice to meet you, whoever you are! And for me, getting acquainted means telling you about our company.
So, our main area of practice lies in one of the most difficult, and therefore exciting, fields of juridical science – at the joint of law, taxation and corporate finance. We generalize and analyze legislation and legal practice of more than 50 countries and offer to our clients legal solutions in the context of the Russian tax system.

Other GSL Projects
| | |
| --- | --- |
| | «Doing Business in Russia» is a project oriented towards foreign entrepreneurs who intend to enter the Russian market. It comprises a service package called "Ten Services You Need to Start-Up Your Business in Russia", and might be useful for foreign companies to start-up business in Russia. |
Company History
Our business has existed since 1993, but as a brand GSL was born on 15 January 1999, when the managing partners of the company jointed forces, laying the foundation for the international group of companies specializing in Taxation, Law, Audit, and Consultancy.
If our history could be written as a CV, it would be as follows:
1993
The business is established
1999
The first company of GSL Law & Consulting Group is registered. GSL emerges as a brand

GSL Audit is registered, marking the launch of accounting and audit practice

2002
The London office of the company opens

The Department for Non-Resident Audit and Accounting is created

2003
First GSL International Conference. Liechtenstein – Switzerland
2004
GSL Translations, a law translation agency, opens
2005
Second GSL International Conference. Austria

Seminars and workshops are launched. Effective Tax Planning Seminars are held regularly.

2006
Third GSL International Conference. Luxembourg
2007
«Doing Business in Russia» Project, a service package for foreign investors who wish to start business in Russia

The Cyprus office opens in Nicosia

2010
Publishing business is launched as the first book of "GSL Library" series is published
2011
GSL is granted a BVI class III trust licence
The British Virgin Islands office opens in Road Town

The Dutch office opens in Amsterdam

2013
The Hong Kong office opens
2018
GSL is granted the HK Trust and Company Service Provider Licence
What does "GSL" stand for?
When we were focused on legal practice alone, the initial company name Global Solutions in Law (or GSL in short) fully corresponded to the nature of our business. But as the company was covering new practice areas, some clarifying words started to appear next to "GSL" to denote the particular line of business. This way we had GSL Law & Consulting, GSL Audit, GSL Translations, GSL Conferences and Seminars and others.
This is the official version. Those who do not agree with it actively exercise their wit by offering alternative versions of what "GSL" stands for.
References
Here is the collection of reference letters from our business partners, mass media reviews, references of foreign financial institutions, lawyers, and auditors. Due to the nature of our business we do NOT collect reference letters from our clients.
Foreign banks
Foreign Audit and Legal Companies
Manufacturing, Trading and other companies
Mass Media