Anguilla
Colonized by English settlers from Saint Kitts in 1650, Anguilla was administered by Great Britain until the early 19th century, when the island - against the wishes of the inhabitants - was incorporated into a single British dependency along with Saint Kitts and Nevis. Several attempts at separation failed. In 1971, two years after a revolt, Anguilla was finally allowed to secede; this arrangement was formally recognized in 1980 with Anguilla becoming a separate British dependency.

Service packages
Двигайте таблицу
Service item
Express
Standard
Optimum
Company registration
✓
✓
✓
Legal address per year
✓
✓
✓
Secretarial services for the first year
✓
✓
✓
Fees and duties for the first year
✓
✓
✓
Apostilled bound set of incorporation documents
✓
✓
✓
Compliance fee
✓
✓
✓
Nominee service per year
✓
✓
Bank Account Pre-approval
✓
Price

2 250

USD

3 630

USD

4 130

USD
Core Services
2 250 USD
— Incorporation
including incorporation tax, state registry fee, including Compliance fee
included
— Annual government fees
Stamp Duty and Commercial Registry incorporation fee
1 550 USD
— Corporate legal services
including registered address and registered agent, NOT including Compliance fee
125 USD
—Delivery of documents by courier mail
DHL or TNT, at cost of a Courier Service
610 USD
— Apostilled set of Statutory documents
Basic set of documents
Optional services
990 USD
Nominee Director
Paid-up "nominee director" set includes the following documents
390 USD
Nominee Shareholder
Paid-up "nominee shareholder" set includes the following documents
Related services
Tax Certificate
Company's tax residence certificate for access to double tax treaties network
355 USD
Certificate of Good Standing
Document issued by a state agency in some countries (Registrar of companies) to confirm a current status of a body corporate. A company with such certificate is proved to be active and operating.
280 USD
Certificate of Incumbency
Compliance fee
Compliance fee is payable in the cases of: renewal of a company, liquidation of a company, transfer out of a company, issue of a power of attorney to a new attorney, change of director / shareholder / BO (except the change to a nominee director / shareholder)
150 USD
Basic
simple company structure with only 1 physical person
50 USD
For legal entity in structure under GSL administration
additional compliance fee for legal entity in structure under GSL administration (per 1 entity)
100 USD
For legal entity in structure not under GSL administration
additional compliance fee for legal entity in structure NOT under GSL administration (per 1 entity)
250 USD
For client with high risk Status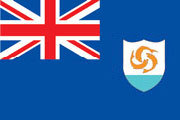 Консультанты