Panama
Originally Panama was populated by local Indian population. In 1502 Christopher Columbus explored eastern territories of Panama. In 1510 Vasco Nuñez de Balboa established the first colony here. Explored and settled by the Spanish in the 16th century, Panama broke with Spain in 1821 and joined a union of Colombia, Ecuador, and Venezuela - named the Republic of Gran Colombia. When the latter dissolved in 1830, Panama remained part of Colombia. With US backing, Panama seceded from Colombia in 1903 and promptly signed a treaty with the US allowing for the construction of a canal and US sovereignty over a strip of land on either side of the structure (the Panama Canal Zone). The Panama Canal was built by the US Army Corps of Engineers between 1904 and 1914. In 1977, an agreement was signed for the complete transfer of the Canal from the US to Panama by the end of the century. Certain portions of the Zone and increasing responsibility over the Canal were turned over in the subsequent decades. With US help, dictator Manuel NORIEGA was deposed in 1989. The entire Panama Canal, the area supporting the Canal, and remaining US military bases were transferred to Panama by the end of 1999.

Service packages
Двигайте таблицу
Service item
Express
Standard
Optimum
Company registration
✓
✓
✓
Legal address per year
✓
✓
✓
Secretarial services for the first year
✓
✓
✓
Fees and duties for the first year
✓
✓
✓
Apostilled bound set of incorporation documents
✓
✓
✓
Compliance fee
✓
✓
✓
Nominee service per year
✓
✓
Bank Account Pre-approval
✓
Price

2 700

USD

4 940

USD

5 440

USD
Core Services
2 700 USD
— Incorporation
including incorporation tax, state registry fee, including Compliance fee
included
— Annual government fees
Stamp Duty and Public Registry incorporation fee
1 160 USD
— Corporate legal services
including registered address and registered agent, NOT including Compliance fee
250 USD
—Delivery of documents by courier mail
DHL or TNT, at cost of a Courier Service
805 USD
— Apostilled set of Statutory documents
Basic set of documents
Optional services
1 790 USD
Nominee Director
Paid-up "nominee director" set includes the following documents
450 USD
Nominee Shareholder
Paid-up "nominee shareholder" set includes the following documents
Related services
Tax Certificate
Company's tax residence certificate for access to double tax treaties network
530 USD
Certificate of Good Standing
Document issued by a state agency in some countries (Registrar of companies) to confirm a current status of a body corporate. A company with such certificate is proved to be active and operating.
345 USD
Certificate of Incumbency
Compliance fee
Compliance fee is payable in the cases of: renewal of a company, liquidation of a company, transfer out of a company, issue of a power of attorney to a new attorney, change of director / shareholder / BO (except the change to a nominee director / shareholder)
150 USD
Basic
simple company structure with only 1 physical person
50 USD
For legal entity in structure under GSL administration
additional compliance fee for legal entity in structure under GSL administration (per 1 entity)
100 USD
For legal entity in structure not under GSL administration
additional compliance fee for legal entity in structure NOT under GSL administration (per 1 entity)
250 USD
For client with high risk Status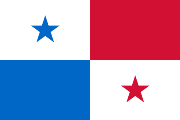 Консультанты