How to open a bank account in VTB Bank (PJSC) Shanghai Branch
| Beginning of cooperation | Last contact | Last update |
| --- | --- | --- |
| August, 2020 | December, 2021 | March, 2021 |
GSL reference about the bank
Being professional intermediaries, we are limited in giving public opinion about some financial institutions. Please contact us directly to obtain more detailed feedback.
Main requirements:
- Branch of the Russian financial group VTB. Aimed at servicing large businesses and operations between Russia, the CIS and China.
- The bank opens savings (deposit) and settlement accounts. NO retail banking, corporate banking only.
- During the current pandemic, no visit to the country is required: the bank opens accounts based on notarized and legalized documents.
- There are restrictions on yuan payments for Chinese non-residents. Chinese residents are subject to the foreign exchange control of China and have to provide the relevant documents, depending on the purpose of payments.
- No minimum account balance.
- Internet banking is available.
- The account opening timeframe should be checked with the consultant.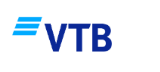 Expand all
Сollapse all
Bank's characteristics
General information and rating
Двигайте таблицу
| Global rating | Countrywide rating | Countrywide rating of the head bank | Global rating of the head bank | Credit rating |
| --- | --- | --- | --- | --- |
| Not rated | Not rated | — | — | BBB- |
Двигайте таблицу
| | |
| --- | --- |
| Year of foundation | 2008 |
| History | The VTB Bank has been operating in China since 2008 and is the only Russian Bank with a financial license to conduct banking operations in China |
| Personnel | The bank has Russian-speaking staff |
| Bank's shareholders | VTB Bank's majority shareholder is the Russian Government, which, through the Federal Agency for State Property Management, owns 60.9% of the Group's share capital. The rest of the shares belong to GDR holders and minority shareholders, both individuals and legal entities |
| Confidentiality | Judicial Cooperation Agreement with Russia is signed; Double Taxation Agreement with Russia is signed |
Minimum requirements
Двигайте таблицу
| Minimum balance, € | Transactions permitted per month | Initial deposit of funds, € | Deadline for the initial deposit, month | Minimum turnover, €/year |
| --- | --- | --- | --- | --- |
| 0 | No restrictions | 0 | 0 | No restrictions |
Двигайте таблицу
| | |
| --- | --- |
| Minimum balance, € | No minimum balance for settlement accounts |
| Transactions permitted per month | No restrictions on the number of transactions |
| How fast payments are executed | Same day or the next day |
Tariffs and services
Двигайте таблицу
| Outcoming transfer, € | Incoming transfer, € | Account maintenance, €/year | Payment limit for credit cards, €/day | Funds to be blocked for CC issue, € |
| --- | --- | --- | --- | --- |
| 100 | 0 | 400 | N/A | N/A |
Двигайте таблицу
| | |
| --- | --- |
| Outcoming transfer, € | Transfer fee is 0.2% (min. USD 25 – max. USD 205). The bank's fee schedule is available from the consultant when opening an account |
| Incoming transfer, € | No fee on incoming transfers |
| Account maintenance, €/year | The monthly account maintenance fee for Chinese residents is CNY 300, for non-residents - USD 40. If during the year there are no movements in the account and it has a zero balance, the account will be closed |
| Distant access to the account | Internet banking is available. Provision of software for services and cryptographic protection of information, client connection - free of charge. Internet banking fee - USD 15 per month |
| Financial products | Conducts both domestic and cross-border transactions in various currencies, including RMB, RUB, USD, EUR. Is a member of CFETS -China Foreign Exchange Trade System and market maker for RUB trading. We have considerable experience in direct RMB/RUB conversion, as well as in settlements on foreign trade contracts in rubles and RMB. Provides services to its Customers under the laws of China and Russia |
Account opening procedure
Двигайте таблицу
| Days to open for incoming transfers | Days to open for outcoming transfers | References | Business description | Purpose of the account |
| --- | --- | --- | --- | --- |
| case by case | case by case | Not necessary | Detailed | Savings & current |
Двигайте таблицу
| | |
| --- | --- |
| Visit to the bank | During the current pandemic, no visit to the bank is required: the bank will open an account based on notarized and legalized documents |
| Required | A standard set of notarized corporate documents. Notarized scanned copies of passports. Completed forms and bank questionnaires |
| Types of accounts | Corporate; Savings; Current |
| Opening procedure and Due Diligence | It is possible to open an account without visiting the country where the bank is located |
| Chances to open an account | Predictable |
| Business description | The bank aims at servicing large businesses and operations between Russia, the CIS and China. |