Belize
The history of Belize dates back thousands of years. In the past nearly the whole western part of today's Belize was occupied by the Maya until they left it in 895. At the beginning of the 16th century when the first Europeans (Spanish) put foot here, some tribes of Maya still inhabited the seaside. Spanish tried to get into the inland area, but they had to give up because of the strong resistance from Maya. In 1638 the British started to colonize Belize. In 1786 Spain and Britain signed a convention according to which Belize belonged to Spain. Since 1840 British began to call Belize – British Honduras and in 1862 they declared it a crown colony. During the economic crisis of the 1930s colony's economy was at the verge of breakdown due to the significant decline in demand for timber in Great Britain. Except from the disasters caused by mass unemployment came the consequences of the hurricane of 1931. Economic situation improved during the World War Two, however after the war it came into stagnation again. In 1964 the colony got internal autonomy, and 1973 it changed its name into Belize. Full independence was granted to the country on September 21, 1981.

Service packages
Двигайте таблицу
Service item
Express
Standard
Optimum
Company registration
✓
✓
✓
Legal address per year
✓
✓
✓
Secretarial services for the first year
✓
✓
✓
Fees and duties for the first year
✓
✓
✓
Apostilled bound set of incorporation documents
✓
✓
✓
Compliance fee
✓
✓
✓
Nominee service per year
✓
✓
Bank Account Pre-approval
✓
Price

1 790

USD

3 155

USD

3 655

USD
Core Services
1790 USD
— Incorporation
including incorporation tax, state registry fee, including Compliance fee
100 USD
— Annual government fees
Stamp Duty and Registrar incorporation fee
1250 USD
— Corporate legal services
including registered address and registered agent, NOT including Compliance fee
100 USD
—Delivery of documents by courier mail
DHL or TNT, at cost of a Courier Service
700 USD
— Apostilled set of Statutory documents
Basic set of documents
Optional services
990 USD
Nominee Director
Paid-up "nominee director" set includes the following documents
375 USD
Nominee Shareholder
Paid-up "nominee shareholder" set includes the following documents
Related services
280 USD
Tax Certificate
Company's tax residence certificate for access to double tax treaties network
235 USD
Certificate of Good Standing
Document issued by a state agency in some countries (Registrar of companies) to confirm a current status of a body corporate. A company with such certificate is proved to be active and operating.
235 USD
Certificate of Incumbency
Compliance fee
Compliance fee is payable in the cases of: renewal of a company, liquidation of a company, transfer out of a company, issue of a power of attorney to a new attorney, change of director / shareholder / BO (except the change to a nominee director / shareholder)
150 USD
Basic
simple company structure with only 1 physical person
50 USD
For legal entity in structure under GSL administration
additional compliance fee for legal entity in structure under GSL administration (per 1 entity)
100 USD
For legal entity in structure not under GSL administration
additional compliance fee for legal entity in structure NOT under GSL administration (per 1 entity)
250 USD
For client with high risk Status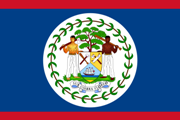 Консультанты