Cayman Islands
Islands Cayman Brac and Little Cayman were discovered by Christopher Columbus on May 10, 1503 during his fourth expedition to the New World. England took formal control of the Cayman Islands, along with Jamaica, as a result of the Treaty of Madrid of 1670. Following several unsuccessful attempts at settlement, a permanent English-speaking population in the islands dates from the 1730s. The islands continued to be governed as part of the Colony of Jamaica until 1962, when they became a separate Crown colony while Jamaica became an independent Commonwealth realm. The Cayman Islands historically have been a tax-exempt destination. The islands have never levied income tax, capital gains tax, or any wealth tax, making them a popular tax haven.

Service packages
Двигайте таблицу
Service item
Express
Standard
Optimum
Company registration
✓
✓
✓
Legal address per year
✓
✓
✓
Secretarial services for the first year
✓
✓
✓
Fees and duties for the first year
✓
✓
✓
Apostilled bound set of incorporation documents
✓
✓
✓
Compliance fee
✓
✓
✓
Nominee service per year
✓
✓
Bank Account Pre-approval
✓
Price

6 200

USD

7 540

USD

8 040

USD
Core Services
6200 USD
— Incorporation
including incorporation tax, state registry fee, including Compliance fee
including
— Annual government fees
Stamp Duty and Registrar incorporation fee
5250 USD
— Corporate legal services
including registered address and registered agent, NOT including Compliance fee
155 USD
—Delivery of documents by courier mail
DHL or TNT, at cost of a Courier Service
1980 USD
— Apostilled set of Statutory documents
Basic set of documents
Optional services
990 USD
Nominee Director
Paid-up "nominee director" set includes the following documents
375 USD
Nominee Shareholder
Paid-up "nominee shareholder" set includes the following documents
Related services
4130 USD
Tax Certificate
Company's tax residence certificate for access to double tax treaties network
1090 USD
Certificate of Good Standing
Document issued by a state agency in some countries (Registrar of companies) to confirm a current status of a body corporate. A company with such certificate is proved to be active and operating.
Certificate of Incumbency
Compliance fee
Compliance fee is payable in the cases of: renewal of a company, liquidation of a company, transfer out of a company, issue of a power of attorney to a new attorney, change of director / shareholder / BO (except the change to a nominee director / shareholder)
150 USD
Basic
simple company structure with only 1 physical person
50 USD
For legal entity in structure under GSL administration
additional compliance fee for legal entity in structure under GSL administration (per 1 entity)
100 USD
For legal entity in structure not under GSL administration
additional compliance fee for legal entity in structure NOT under GSL administration (per 1 entity)
250 USD
For client with high risk Status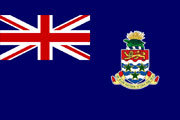 Консультанты