Costa Rica
Costa-Rica was discovered in 1502 by Christopher Columbus during his fourth voyage to America. Originally these territories were inhabited by the Indians. Spanish colonization started in 1530. Lack of natural resources and climate of the country became the reason why it was mainly poor immigrants from Spain who inhabited Costa Rica. This caused growth of small and medium households in the country. Costa-Rica declared itself an independent state in 1821 and before long it founded the Federal Republic of Central America with Guatemala, Honduras, Nicaragua, and Salvador. In 1844 the first Constitution was adopted. In the following periods of the history of Costa-Rica several presidents came to power. In 2010 Laura Chinchilla won at the presidential elections and became the first woman president in the history of Costa-Rica.

Service packages
Двигайте таблицу
Service item
Express
Standard
Optimum
Company registration
✓
✓
✓
Legal address per year
✓
✓
✓
Secretarial services for the first year
✓
✓
✓
Fees and duties for the first year
✓
✓
✓
Apostilled bound set of incorporation documents
✓
✓
✓
Compliance fee
✓
✓
✓
Nominee service per year
✓
✓
Bank Account Pre-approval
✓
Price

4 500

USD

5 865

USD

6 365

USD
Core Services
4 500 USD
— Incorporation
including incorporation tax, state registry fee, including Compliance fee
Included
— Annual government fees
1 000 USD
— Corporate legal services
including registered address and registered agent, NOT including Compliance fee
150 USD
—Delivery of documents by courier mail
500 USD
— Apostilled set of Statutory documents
Basic set of documents
Optional services
990 USD + from 100 USD for Apostille per document
Nominee Director
Available only through an asset management turst
Nominee Shareholder
Paid-up "nominee shareholder" set includes the following documents
Related services
Tax Certificate
Company's tax residence certificate for access to double tax treaties network
Certificate of Good Standing
Document issued by a state agency in some countries (Registrar of companies) to confirm a current status of a body corporate. A company with such certificate is proved to be active and operating.
Certificate of Incumbency
Compliance fee
Compliance fee is payable in the cases of: renewal of a company, liquidation of a company, transfer out of a company, issue of a power of attorney to a new attorney, change of director / shareholder / BO (except the change to a nominee director / shareholder)
150 USD
Basic
simple company structure with only 1 physical person
50 USD
For legal entity in structure under GSL administration
additional compliance fee for legal entity in structure under GSL administration (per 1 entity)
100 USD
For legal entity in structure not under GSL administration
additional compliance fee for legal entity in structure NOT under GSL administration (per 1 entity)
250 USD
For client with high risk Status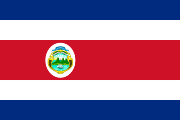 Консультанты