Ireland
The history of Ireland goes back to 600-150 BC, when Celtic and other tribes arrived in the island. Despite its location or may be thanks to it, Ireland had never been part of the Roman Empire, therefore it was not influenced by the internal wars between Germanic tribes. However, Vikings' invasion brought a significant damage to the cultural development of the country. English invasions began in the 12th century and set off more than seven centuries of Anglo-Irish struggle marked by fierce rebellions and harsh repressions. Due to the plague, which burst out in 1348 and carried away numerous lives, British control did not expand outside Dublin. Christian expansion began since 6th century. Ireland remained a catholic state during English reformation. A very important role in the history of Ireland was played by Oliver Cromwell who subdued almost the whole territory. In 1801 Ireland became part of the United Kingdom. In 1922, after the War of Independence, the country was divided into 2 parts – Northern Ireland which is part of the UK till now, and the Irish Free State, which became a republic in 1949. In 1973, Ireland joined the European Community.

Service packages
Двигайте таблицу
Service item
Express
Standard
Optimum
Company registration
✓
✓
✓
Legal address per year
✓
✓
✓
Secretarial services for the first year
✓
✓
✓
Fees and duties for the first year
✓
✓
✓
Apostilled bound set of incorporation documents
✓
✓
✓
Compliance fee
✓
✓
✓
Nominee service per year
✓
✓
Bank Account Pre-approval
✓
Price

5 431

USD

6 421

USD

6 921

USD
Core Services
4 900 EUR
— Incorporation
including incorporation tax, state registry fee, including Compliance fee
including
— Annual government fees
Stamp Duty and Companies Registration Office incorporation fee
3 000 EUR
— Corporate legal services
including registered address and registered agent, NOT including Compliance fee
110 EUR
—Delivery of documents by courier mail
DHL or TNT, at cost of a Courier Service
880 EUR
— Apostilled set of Statutory documents
Basic set of documents
Optional services
990 USD
Nominee Director
Paid-up "nominee director" set includes the following documents
Nominee Shareholder
Paid-up "nominee shareholder" set includes the following documents
Related services
Tax Certificate
Company's tax residence certificate for access to double tax treaties network
Certificate of Good Standing
Document issued by a state agency in some countries (Registrar of companies) to confirm a current status of a body corporate. A company with such certificate is proved to be active and operating.
Compliance fee
Compliance fee is payable in the cases of: renewal of a company, liquidation of a company, transfer out of a company, issue of a power of attorney to a new attorney, change of director / shareholder / BO (except the change to a nominee director / shareholder)
250 USD
Basic
simple company structure with only 1 physical person
50 USD
For legal entity in structure under GSL administration
additional compliance fee for legal entity in structure under GSL administration (per 1 entity)
100 USD
For legal entity in structure not under GSL administration
additional compliance fee for legal entity in structure NOT under GSL administration (per 1 entity)
350 USD
For client with high risk Status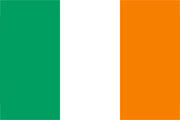 Консультанты