Singapore
The modern history of Singapore begins since 1819, when British statesman Stamford Raffles signed a treaty with Sultan Hussein Shah of Johoron behalf of the British East India Company to develop the southern part of Singapore as a British trading post. During World War II, Japan won the battle of Singapore and took it under control till the end of the war in 1945. Since 1959 Singapore had become an internally self-governing state within the Commonwealth. In 1963 Singapore declared independence from the United Kingdom and joined with Malaya, Sabah and Sarawak to form the new Federation of Malaysia. However, two years later it gained independence as the Republic of Singapore. Singapore's secession was painless, as the leaders of Federation were suspicious about Singapore's majority of ethnic Chinese and worried that Singapore's economic clout would shift the center of power from Kuala Lumpur to Singapore. From 1959 to 1990s despite the lack of resources (it even gets water from Malaysia), Singapore managed to solve most of the internal problems and made a leap from an undeveloped country to a highly developed country with high living standards.

Service packages
Двигайте таблицу
Service item
Express
Standard
Optimum
Company registration
✓
✓
✓
Legal address per year
✓
✓
✓
Secretarial services for the first year
✓
✓
✓
Fees and duties for the first year
✓
✓
✓
Apostilled bound set of incorporation documents
✓
✓
✓
Compliance fee
✓
✓
✓
Nominee service per year
✓
✓
Bank Account Pre-approval
✓
Price

3 893

USD

11 497

USD

11 997

USD
Core Services
3 430 EUR
— Incorporation
including incorporation tax, state registry fee, including Compliance fee
Inc
— Annual government fees
Stamp Duty and Companies Registrar (ACRA) incorporation fee
1 900 EUR
— Corporate legal services
including registered address and registered agent, NOT including Compliance fee
140 EUR
—Delivery of documents by courier mail
DHL or TNT, at cost of a Courier Service
820 EUR
— Apostilled set of Statutory documents
Basic set of documents
Optional services
from 3350 EUR + от 2000 EUR depozit
Nominee Director
Paid-up "nominee director" set includes the following documents
from 3350 EUR
Nominee Shareholder
Paid-up "nominee shareholder" set includes the following documents
Related services
Tax Certificate
Company's tax residence certificate for access to double tax treaties network
Certificate of Good Standing
Document issued by a state agency in some countries (Registrar of companies) to confirm a current status of a body corporate. A company with such certificate is proved to be active and operating.
Certificate of Compliance
Document similar to Certificate of Incumbency, can be issued with or without financial information.
Compliance fee
Compliance fee is payable in the cases of: renewal of a company, liquidation of a company, transfer out of a company, issue of a power of attorney to a new attorney, change of director / shareholder / BO (except the change to a nominee director / shareholder)
250 USD
Basic
simple company structure with only 1 physical person
50 USD
For legal entity in structure under GSL administration
additional compliance fee for legal entity in structure under GSL administration (per 1 entity)
100 USD
For legal entity in structure not under GSL administration
additional compliance fee for legal entity in structure NOT under GSL administration (per 1 entity)
350 USD
For client with high risk Status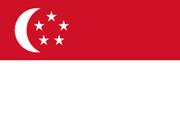 Консультанты