Spain-S.A.
Spanish history traces back to the ancient times. Celts, Visigoths, and Arabs controlled the territory of the country. In the 16th century Spain turns into one of the most powerful colonial empires due to its successful expeditions to the New World. Subsequent failure to embrace the mercantile and industrial revolutions caused the country to fall behind Britain, France, and Germany in economic and political power. Spain remained neutral in World Wars I and II but suffered through a devastating civil war (1936-39). A peaceful transition to democracy following the death of dictator Francisco FRANCO in 1975, and rapid economic modernization (Spain joined the EU in 1986) gave Spain a dynamic and rapidly growing economy and made it a global champion of freedom and human rights. At the beginning of 2004 he new socialist government of José Luis Rodríguez Zapatero reversed a foreign policy of the country – now it is mainly about coordination of its activities with the countries of the EU.

Service packages
Двигайте таблицу
Service item
Express
Standard
Optimum
Company registration
✓
✓
✓
Legal address per year
✓
✓
✓
Secretarial services for the first year
✓
✓
✓
Fees and duties for the first year
✓
✓
✓
Apostilled bound set of incorporation documents
✓
✓
✓
Compliance fee
✓
✓
✓
Nominee service per year
✓
✓
Bank Account Pre-approval
✓
Price

7 755

USD

7 755

USD

8 255

USD
Core Services
6 800 EUR
— Incorporation
including incorporation tax, state registry fee, including Compliance fee
Included
— Annual government fees
Stamp Duty and Mercantile Registry incorporation fee
4 100 EUR
— Corporate legal services
including registered address and registered agent, NOT including Compliance fee
150 EUR
—Delivery of documents by courier mail
DHL or TNT, at cost of a Courier Service
500 EUR
— Apostilled set of Statutory documents
Basic set of documents
Related services
Tax Certificate
Company's tax residence certificate for access to double tax treaties network
Certificate of Good Standing
Document issued by a state agency in some countries (Registrar of companies) to confirm a current status of a body corporate. A company with such certificate is proved to be active and operating.
Compliance fee
Compliance fee is payable in the cases of: renewal of a company, liquidation of a company, transfer out of a company, issue of a power of attorney to a new attorney, change of director / shareholder / BO (except the change to a nominee director / shareholder)
250 USD
Basic
simple company structure with only 1 physical person
50 USD
For legal entity in structure under GSL administration
additional compliance fee for legal entity in structure under GSL administration (per 1 entity)
100 USD
For legal entity in structure not under GSL administration
additional compliance fee for legal entity in structure NOT under GSL administration (per 1 entity)
350 USD
For client with high risk Status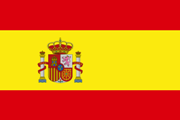 Консультанты