Turks and Caicos Islands
The first documented European to sight the islands was Spanish conquistador Juan Ponce de León, who did so in 1512. During the 16th, 17th and 18th centuries, the islands passed from Spanish, to French, to British control, but none of the three powers ever established any settlements. Bermudian salt collectors settled the Turks Islands around 1680. For several decades around the turn of the 18th century, the islands became popular pirate hideouts. In 1765–1783 the islands were under French occupation, and again after the French captured the archipelago in 1783. In 1799, both the Turks and the Caicos island groups were annexed by Britain as part of the Bahamas. In 1873 the islands were made part of Jamaica colony. When Jamaica was granted independence from Britain in August 1962, the Turks & Caicos Islands became a Crown colony. From 1965, the governor of the Bahamas also was governor of the Turks and Caicos Islands and oversaw affairs for the islands. When the Bahamas gained independence in 1973, the Turks and Caicos received their own governor. At present, the islands enjoy the status of a British overseas territory.

Service packages
Двигайте таблицу
Service item
Express
Standard
Optimum
Company registration
✓
✓
✓
Legal address per year
✓
✓
✓
Secretarial services for the first year
✓
✓
✓
Fees and duties for the first year
✓
✓
✓
Apostilled bound set of incorporation documents
✓
✓
✓
Compliance fee
✓
✓
✓
Nominee service per year
✓
✓
Bank Account Pre-approval
✓
Price

2 480

USD

3 845

USD

4 345

USD
Core Services
2 480 USD
— Incorporation
(including incorporation tax and state registry fee)
included
— Annual government fees
(Stamp Duty) and Companies Registry incorporation fee
1 900 USD
— Corporate legal services
(including registered address and registered agent)
145 USD
—Delivery of documents by courier mail
DHL or TNT, at cost of a Courier Service
540 USD
— Apostilled set of Statutory documents
Basic set of documents
Optional services
990 USD
Nominee Director
Paid-up "nominee director" set includes the following documents
375 USD
Nominee Shareholder
Paid-up "nominee shareholder" set includes the following documents
Related services
Tax Certificate
465 USD
Certificate of Good Standing
Document issued by a state agency in some countries (Registrar of companies) to confirm a current status of a body corporate. A company with such certificate is proved to be active and operating.
465 USD
Certificate of Incumbency
Compliance fee
Compliance fee is payable in the cases of: renewal of a company, liquidation of a company, transfer out of a company, issue of a power of attorney to a new attorney, change of director / shareholder / BO (except the change to a nominee director / shareholder)
150 USD
Basic
simple company structure with only 1 physical person
50 USD
For legal entity in structure under GSL administration
additional compliance fee for legal entity in structure under GSL administration (per 1 entity)
100 USD
For legal entity in structure not under GSL administration
additional compliance fee for legal entity in structure NOT under GSL administration (per 1 entity)
250 USD
For client with high risk Status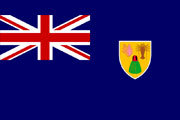 Консультанты