How to open a bank account in Bank Vontobel Osterreich AG




Relationship was terminated
GSL reference about the bank
Being professional intermediaries, we are limited in giving public opinion about some financial institutions. Please contact us directly to obtain more detailed feedback.
Vontobel is a stable European bank with more than a 120-year history. It was started as a Swiss family bank Vontobel, which over the time has grown into quite a large structure with branches in almost all European countries, New York, Vancouver, and the UAE. But Vontobel Bank still retains best features of a family business – flexibility in client relationships and personal approach.
The undisputed advantage of Vontobel Bank is a team of highly qualified Russian-speaking relationship managers.
However, in 2012 Vontobel decided to close down its Austrian subsidiary, Vontobel Bank (Austria).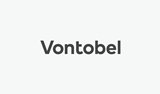 Expand all
Сollapse all
Bank's characteristics
General information and rating
Двигайте таблицу
| Global rating | Countrywide rating | Countrywide rating of the head bank | Global rating of the head bank | Credit rating |
| --- | --- | --- | --- | --- |
| 4 268 | 87 | — | — | A |
Двигайте таблицу
| | |
| --- | --- |
| Year of foundation | 1924 |
| History | Established 1885. On October 1, 1998 Bankhaus Berger and Comp AG name changed to Vontobel Bank AG. On April 1, 2000 name changed as above. On April 1, 2010 Commerzbank (Schweiz) AG Private Banking merged into the above |
| Personnel | Персонал владеет основными европейскими языками (английским, немецким, французским и др.). Russian-speaking personnel |
| Bank's shareholders | Vontobel Holding AG (Zürich Switzerland) - 100% |
| Confidentiality | Double Taxation Agreement with Russia is signed; AML legislation is strictly observed; Active member of OECD, FATF, Basel Commitee, Egmont Group etc. |
Minimum requirements
Двигайте таблицу
| Minimum balance, € | Transactions permitted per month | Initial deposit of funds, € | Deadline for the initial deposit, month | Minimum turnover, €/year |
| --- | --- | --- | --- | --- |
| 150 000 | 5 | 0 | 3 | — |
Двигайте таблицу
| | |
| --- | --- |
| Minimum balance, € | Банк начинает работу с клиентом, располагающим суммой не менее 150 000 EUR |
| Transactions permitted per month | Допустимое количество переводов ограничено: не более 5 трансакций в месяц |
| Initial deposit of funds, € | Сумма первоначального платежа не ограничена требованиями |
| Deadline for the initial deposit, month | При этом банк ожидает внесения клиентом минимального остатка в течение первых трех месяцев обслуживания |
| How fast payments are executed | Payments are executed within two working days |
Tariffs and services
Двигайте таблицу
| Outcoming transfer, € | Incoming transfer, € | Account maintenance, €/year | Payment limit for credit cards, €/day | Funds to be blocked for CC issue, € |
| --- | --- | --- | --- | --- |
| 100 | 0 | 200 | 350 | 500 000 |
Двигайте таблицу
| | |
| --- | --- |
| Outcoming transfer, € | 0,2% of the amount. Minimum - 50 EUR, maximum - 500 EUR. SWIFT - 20 EUR |
| Incoming transfer, € | За входящие платежи банк платы не взимает |
| Account maintenance, €/year | Расходы за активацию корпоративного счета составляют 100 EUR (для личных счетов - бесплатно) . Расходы по основному сервисному обслуживанию счета составляют 200 EUR в год. Закрытие счета - 200 EUR в год. Плата при выдаче наличных средств составляет 1% (минимально 20 EUR). За конвертацию валюты банк берет плату в размере 0,50% |
| Payment limit for credit cards, €/day | Monthly limit for Gold cards is from 10 000 EUR to 50 000 EUR. As for Platinum cards there is no limit |
| Funds to be blocked for CC issue, € | Minimum balance for Gold cards is 150 000 EUR. As for Platinum account balance should be maintained in the amount of 500 000 EUR |
| Distant access to the account | Управление происходит посредством факса, телефона, internet banking. При этом нтернет-система управления счетом предоставляет возможность как наблюдения за счетом, так и активное им распоряжение |
| Financial products | Банк предоставляет широкий спектр банковских и финансовых услуг. Кредиты под обеспечение портфелем ценных бумаг (открытие кредита - 20 EUR, обслуживание кредита - 200 EUR). Предоставляет банковские гарантии (за предоставление 200 EUR, за обслуживание - 0,50% (минимально 200 EUR)). Фонды, управляемые банком, регулярно получают высокие рейтинги от Moody`s и Standart & Poor`s, варьируются от консервативных до прогрессивных, фонды с гарантией капитала |
| Credit/debit cards | Карта VISA: Classic & Gold, MasterCard: Classic & Gold и другие карты по требованию. Открытие кредитной карты - 100 EUR. Обслуживание - 0,50% (минимально 200 EUR). 150 EUR необходимо заплатить компании - партнеру, которая выпускает карту (PayLife или CardComplete) |
| Hold mail | Хранение почты в банке - бесплатно. За индивидуальные почтовые услуги плата составляет 10 EUR, заказная почта - 10 EUR |
Account opening procedure
Двигайте таблицу
| Days to open for incoming transfers | Days to open for outcoming transfers | References | Business description | Purpose of the account |
| --- | --- | --- | --- | --- |
| 14 | 14 | Not necessary | Detailed | Savings |
Двигайте таблицу
| | |
| --- | --- |
| Visit to the bank | Выезд в банк не требуется. Однако встреча с представителем банка в Москве или в Цюрихе обязательна. Представитель Банка бывает в Москве каждые 4-6 недель |
| Required | Заполненные банковские формы; копия паспорта клиента; резюме клиента; стандартный комплект корпоративных документов. Бизнес рекомендации не обязательны, но желательны |
| Types of accounts | Personal; Corporate; Savings |
| Opening procedure and Due Diligence | It is possible to open an account without visiting the country where the bank is located; It is possible to open an account without meeting the banker |
| Chances to open an account | Predictable |
| Business description | В меру подробное: наряду с описанием бизнеса необходимо предоставить информацию об источниках происхождения средств |