Jersey
Jersey history is influenced by its strategic location between the northern coast of France and the southern coast of England. The island's recorded history extends over a thousand years tracing back to Palaeolithic Age. In the 9th century Jersey was invaded by Vikings, and was eventually annexed to the future Duchy of Normandy. King John lost all his territories in mainland Normandy in 1204 to King Philip II Augustus, but retained possession of Jersey and the other Channel Islands. The islands have been internally self-governing since then. During World War II, Jersey was occupied by Germany from 1 July 1940 until 9 May 1945, when Germany surrendered. The event which has had the most far reaching effect on Jersey in modern times, is the growth of the finance industry in the island from the 1960s onwards.

Service packages
Двигайте таблицу
Service item
Express
Standard
Optimum
Company registration
✓
✓
✓
Legal address per year
✓
✓
✓
Secretarial services for the first year
✓
✓
✓
Fees and duties for the first year
✓
✓
✓
Apostilled bound set of incorporation documents
✓
✓
✓
Compliance fee
✓
✓
✓
Nominee service per year
✓
✓
Bank Account Pre-approval
✓
Price

3 750

USD

5 115

USD

5 615

USD
Core Services
3 750 USD
— Incorporation
including incorporation tax, state registry fee, including Compliance fee
included
— Annual government fees
Stamp Duty and Companies Registry incorporation fee
6 500 USD
— Corporate legal services
including registered address and registered agent, NOT including Compliance fee
120 USD
—Delivery of documents by courier mail
DHL or TNT, at cost of a Courier Service
500 USD
— Apostilled set of Statutory documents
Basic set of documents
Optional services
990 USD
Nominee Director
Paid-up "nominee director" set includes the following documents
375 USD
Nominee Shareholder
Paid-up "nominee shareholder" set includes the following documents
Related services
Certificate of Good Standing
Document issued by a state agency in some countries (Registrar of companies) to confirm a current status of a body corporate. A company with such certificate is proved to be active and operating.
Tax Return
Compliance fee
Compliance fee is payable in the cases of: renewal of a company, liquidation of a company, transfer out of a company, issue of a power of attorney to a new attorney, change of director / shareholder / BO (except the change to a nominee director / shareholder)
150 USD
Basic
simple company structure with only 1 physical person
50 USD
For legal entity in structure under GSL administration
additional compliance fee for legal entity in structure under GSL administration (per 1 entity)
100 USD
For legal entity in structure not under GSL administration
additional compliance fee for legal entity in structure NOT under GSL administration (per 1 entity)
250 USD
For client with high risk Status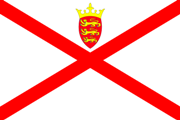 Консультанты