Vanuatu
Multiple waves of colonizers, each speaking a distinct language, migrated to the New Hebrides in the millennia preceding European exploration in the 18th century. This settlement pattern accounts for the complex linguistic diversity found on the archipelago to this day. The British and French, who settled the New Hebrides in the 19th century, agreed in 1906 to an Anglo-French Condominium, which administered the islands until independence in 1980, when the country received its independence and was renamed Vanuatu.

Service packages
Двигайте таблицу
Service item
Express
Standard
Optimum
Company registration
✓
✓
✓
Legal address per year
✓
✓
✓
Secretarial services for the first year
✓
✓
✓
Fees and duties for the first year
✓
✓
✓
Apostilled bound set of incorporation documents
✓
✓
✓
Compliance fee
✓
✓
✓
Nominee service per year
✓
✓
Bank Account Pre-approval
✓
Price

4 690

USD

6 055

USD

6 555

USD
Core Services
Full services of Vanuatu standard company purchase cost 3,175 USD and include registration, legal support, annual government fee, and delivery of documents to the client
4 690 USD
— Incorporation
including state registry fee, including Compliance fee
included
— Annual government fee
2 950 USD
— Corporate legal services
including registered office and registered agent services, and maintenance of minutes of meetings and the registers, NOT including Compliance fee
210 USD
—Delivery of documents by courier mail
DHL or TNT at cost of a Courier Service
650 USD
— Apostilled set of Statutory documents
Basic set of documents
Optional services
375 USD
Nominee Shareholder
Related services
940 USD
Business License Application
excluding government fees
340 USD
Certificate of Good Standing
Document issued by the Legal Services Commission to confirm a current status of a body corporate. A company with such certificate is proved to be active and operating.
Compliance fee
Compliance fee is payable in the cases of: renewal of a company, liquidation of a company, transfer out of a company, issue of a power of attorney to a new attorney, change of director / shareholder / BO (except the change to a nominee director / shareholder)
150 USD
Basic
simple company structure with only 1 physical person
50 USD
For legal entity in structure under GSL administration
additional compliance fee for legal entity in structure under GSL administration (per 1 entity)
100 USD
For legal entity in structure not under GSL administration
additional compliance fee for legal entity in structure NOT under GSL administration (per 1 entity)
250 USD
For client with high risk Status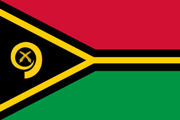 Консультанты