Gibraltar
The history of Gibraltar spans over 3,000 years. Gibraltar was first inhabited over 50,000 years ago by Neanderthals. Gibraltar's recorded history began around 950 BC with the Phoenicians, who lived nearby. During the times of Roman Empire the Rock of Gibraltar belonged to the Romans. Gibraltar became part of the Visigothic Kingdom of Hispania following the collapse of the Roman Empire and came under Muslim Moorish rule in 711 AD. In 1462. Gibraltar became part of the unified Kingdom of Spain and remained under Spanish rule until 1704. It was captured during the War of the Spanish Succession by an Anglo-Dutch fleet. At the war's end, Spain ceded the territory to Britain under the terms of the Treaty of Utrecht of 1713. Spain tried to regain control of Gibraltar, which Britain had declared a Crown colony, through military, diplomatic and economic pressure. Gibraltar was besieged and heavily bombarded during three wars between Britain and Spain but the attacks were repulsed on each occasion. The colony grew rapidly during the 19th and early 20th centuries, becoming one of Britain's most important possessions in the Mediterranean. After the Second World War the Spanish dictator General Francisco Franco revived Spain's claim to the territory. As the territorial dispute intensified, Spain closed its border with Gibraltar between 1969 and 1985. As a result of series of talks between 1997 and 2002 in September 2006 a three-way agreement was signed. Spain agreed to remove restrictions on air movements, to speed up customs procedures, to implement international telephone dialing, and to allow mobile roaming agreements. Britain agreed to pay increased pensions to Spaniards who had been employed in Gibraltar before the border closed. A new noncolonial constitution came into effect in 2007, but the UK retains responsibility for defense, foreign relations, internal security, and financial stability.

Service packages
Двигайте таблицу
Service item
Express
Standard
Optimum
Company registration
✓
✓
✓
Legal address per year
✓
✓
✓
Secretarial services for the first year
✓
✓
✓
Fees and duties for the first year
✓
✓
✓
Apostilled bound set of incorporation documents
✓
✓
✓
Compliance fee
✓
✓
✓
Nominee service per year
✓
✓
Bank Account Pre-approval
✓
Price

3 390

USD

4 755

USD

5 255

USD
Core Services
3 390 USD
— Incorporation
including incorporation tax, state registry fee, including Compliance fee
Included
— Annual government fees
Stamp Duty and Companies House incorporation fee
1 840 USD
— Corporate legal services
including registered address and registered agent, NOT including Compliance fee
155 USD
—Delivery of documents by courier mail
DHL or TNT, at cost of a Courier Service
760 USD
— Apostilled set of Statutory documents
Basic set of documents
Optional services
990 USD
Nominee Director
Paid-up "nominee director" set includes the following documents
375 USD
Nominee Shareholder
Paid-up "nominee shareholder" set includes the following documents
Related services
Tax Certificate
Company's tax residence certificate for access to double tax treaties network
475 USD
Certificate of Good Standing
Document issued by a state agency in some countries (Registrar of companies) to confirm a current status of a body corporate. A company with such certificate is proved to be active and operating.
475 USD
Certificate of Incumbency
Compliance fee
Compliance fee is payable in the cases of: renewal of a company, liquidation of a company, transfer out of a company, issue of a power of attorney to a new attorney, change of director / shareholder / BO (except the change to a nominee director / shareholder)
150 USD
Basic
simple company structure with only 1 physical person
50 USD
For legal entity in structure under GSL administration
additional compliance fee for legal entity in structure under GSL administration (per 1 entity)
100 USD
For legal entity in structure not under GSL administration
additional compliance fee for legal entity in structure NOT under GSL administration (per 1 entity)
250 USD
For client with high risk Status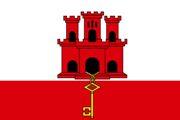 Консультанты