Macau
Macau was under jurisdiction of Chinese province Guangdong before the Common Era. In the 16th century Macau became one of the first European settlements in Southeastern Asia, colonized by the Portuguese. Portuguese used Macau as a port for carrying out trading activities with Guangzhou and other regions of China, as well as Japan. Portuguese expanded their territories gradually. In the 17th century they drained maritime domain, as a result, former island of Macau, which was connected to the continent only by a narrow neck of land, developed into a peninsula. After Portuguese sea rule was wrecked in the middle of 17th century, the city lost its trade hegemony. Later, Macau's significance got reduced due to occupation of Hong Kong by Great Britain and opening of Chinese ports for external trade since 1842. In 1897 Macau became a separate colony of Portugal. During the Second World War Macau was occupied by the Japanese, but after its end Macau was taken over by Portugal again. Pursuant to a Sino-Portuguese Joint Declaration signed on 13 April 1987, Macau became the Macau Special Administrative Region (SAR) of the People's Republic of China on 20 December 1999. Being a part of China, Macau enjoys a high degree autonomy, has its own laws, legislation, monetary, customs and emigration systems and a membership in international organizations. Chinese central government conducts only foreign and defense matters. Macao will keep this status for the next 50 years.

Service packages
Двигайте таблицу
Service item
Express
Standard
Optimum
Company registration
✓
✓
✓
Legal address per year
✓
✓
✓
Secretarial services for the first year
✓
✓
✓
Fees and duties for the first year
✓
✓
✓
Apostilled bound set of incorporation documents
✓
✓
✓
Compliance fee
✓
✓
✓
Nominee service per year
✓
✓
Bank Account Pre-approval
✓
Price

16 500

USD

17 840

USD

18 340

USD
Core Services
The total amount of core services include incorporation services, legal services and delivery of documents by courier mail
16 500 USD
— Incorporation
including incorporation service and first year servicing, including Compliance fee
1 300 USD
— Registration fee
depends on registered capital amount, if the minimum amount is registered, registration fee is 100 US dollars
3 900 USD
— Corporate legal services
including registered address and registered agent, NOT including Compliance fee
150 USD
—Delivery of documents by courier mail
DHL or TNT, at cost of a Courier Service
500 USD
— Apostilled set of Statutory documents
Basic set of documents
Optional services
990 USD
Nominee Director
Paid-up "nominee director" set includes the following documents
Related services
Tax Certificate
Company's tax residence certificate for access to double tax treaties network
Tax number
issued by tax authorities after company registration (M1 form) or in a year after rigistration (M8 form) indicating a company name, tax number and tax exemption.
Business Registration Certificatr / 商业登记证明
This document plays a role of Certificate of Incumbency and Certificate of Good Standing if such are needed due to the non-existance of both certificates in Macau
Compliance fee
Compliance fee is payable in the cases of: renewal of a company, liquidation of a company, transfer out of a company, issue of a power of attorney to a new attorney, change of director / shareholder / BO (except the change to a nominee director / shareholder)
250 USD
Basic
simple company structure with only 1 physical person
50 USD
For legal entity in structure under GSL administration
additional compliance fee for legal entity in structure under GSL administration (per 1 entity)
100 USD
For legal entity in structure not under GSL administration
additional compliance fee for legal entity in structure NOT under GSL administration (per 1 entity)
350 USD
For client with high risk Status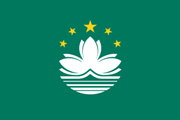 Консультанты