Marshall Islands
Evidence suggests that around 3,000 years ago successive waves of human migrants from Southeast Asia spread across the Western Pacific populating its many small islands. The Marshall Islands were settled by Micronesians in the 2nd millennium BC. Little is known of the islands' early history. Spanish explorer Alonso de Salazar was the first European to see the islands in 1526. He sighted an island (probably Taongi), at 14°N that he named "San Bartolome". Captain John Charles Marshall, together with Thomas Gilbert, came to the islands in 1788. Around 1820, Russian explorer Adam Johann von Krusenstern and the French explorer Louis Isidore Duperrey later named the islands after John Marshall, and drew maps of the islands. Later, the Marshall Islands were controlled by different countries: in 1886 by Germany, in 1914 – by Japan, which continued to control the islands after the World War 1 under the mandate of the League of Nations. The islands signed a Compact of Free Association with the United States in 1986. The Marshall Islands is the member of the UN, South Pacific Commission and Pacific Islands Forum.

Service packages
Двигайте таблицу
Service item
Express
Standard
Optimum
Company registration
✓
✓
✓
Legal address per year
✓
✓
✓
Secretarial services for the first year
✓
✓
✓
Fees and duties for the first year
✓
✓
✓
Apostilled bound set of incorporation documents
✓
✓
✓
Compliance fee
✓
✓
✓
Nominee service per year
✓
✓
Bank Account Pre-approval
✓
Price

2 200

USD

3 565

USD

4 065

USD
Core Services
2 200 USD
— Incorporation
including incorporation tax, state registry fee, including Compliance fee
Included
— Annual government fees
Stamp Duty and Registrar of Corporations incorporation fee
1 160 USD
— Corporate legal services
including registered address and registered agent, NOT including Compliance fee
100 USD
—Delivery of documents by courier mail
DHL or TNT, at cost of a Courier Service
500 USD
— Apostilled set of Statutory documents
Basic set of documents
Optional services
990 USD
Nominee Director
Paid-up "nominee director" set includes the following documents
375 USD
Nominee Shareholder
Paid-up "nominee shareholder" set includes the following documents
Related services
Tax Certificate
610 USD
Certificate of Good Standing
Document issued by a state agency in some countries (Registrar of companies) to confirm a current status of a body corporate. A company with such certificate is proved to be active and operating.
720 USD
Certificate of Incumbency
Private Yacht Registration
3000 USD
Registration Fee
750 USD
Annual Tonnage Tax
400 USD
Full Term Ship Radio Station License
Compliance fee
Compliance fee is payable in the cases of: renewal of a company, liquidation of a company, transfer out of a company, issue of a power of attorney to a new attorney, change of director / shareholder / BO (except the change to a nominee director / shareholder)
150 USD
Basic
simple company structure with only 1 physical person
50 USD
For legal entity in structure under GSL administration
additional compliance fee for legal entity in structure under GSL administration (per 1 entity)
100 USD
For legal entity in structure not under GSL administration
additional compliance fee for legal entity in structure NOT under GSL administration (per 1 entity)
250 USD
For client with high risk Status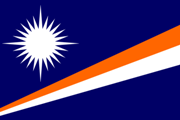 Консультанты