Saint Lucia
The first proven inhabitants of Saint Lucia were the peaceful Arawaks, believed to have come from northern South America around 200-400 AD. The more aggressive Caribs arrived around 800 AD, and seized control from the Arawaks. Juan de la Cosa was most likely to be the first European to discover the island. He noted it on his maps in 1499. In 1605, an English vessel called the Olive Branch was blown off-course on its way to Guyana, and the 67 colonists started a settlement on Saint Lucia. The French officially claimed the island in 1635 but it was the English who attempted the next European settlement in 1639, but that too was wiped out by the Caribs. In 1643, a French permanent settlement was established on the island. Both the British and the French found the island attractive after the sugar industry developed. Saint Lucia continued to be contested by France and Great Britain until the British secured it in 1814, as part of the Treaty of Paris ending the Napoleonic Wars. Saint Lucia was considered part of the British Windward Islands colony. In the mid-twentieth century, Saint Lucia joined the West Indies Federation (1958–1962) when the colony was dissolved. In 1967, Saint Lucia became one of the six members of the West Indies Associated States, with internal self-government. In 1979 it gained full independence and became a member of British Commonwealth.

Service packages
Двигайте таблицу
Service item
Express
Standard
Optimum
Company registration
✓
✓
✓
Legal address per year
✓
✓
✓
Secretarial services for the first year
✓
✓
✓
Fees and duties for the first year
✓
✓
✓
Apostilled bound set of incorporation documents
✓
✓
✓
Compliance fee
✓
✓
✓
Nominee service per year
✓
✓
Bank Account Pre-approval
✓
Price

2 390

USD

3 755

USD

4 255

USD
Core Services
2 390 USD
— Incorporation
including incorporation tax, state registry fee, including Compliance fee
included
— Annual government fees
Stamp Duty and Commercial Registry incorporation fee
1 580 USD
— Corporate legal services
including registered address and registered agent, NOT including Compliance fee
170 USD
—Delivery of documents by courier mail
DHL or TNT, at cost of a Courier Service
540 USD
— Apostilled set of Statutory documents
Basic set of documents
Optional services
990 USD
Nominee Director
Paid-up "nominee director" set includes the following documents
375 USD
Nominee Shareholder
Paid-up "nominee shareholder" set includes the following documents
Related services
320 USD
Tax ID Certificate
320 USD
Certificate of Good Standing
Document issued by a state agency in some countries (Registrar of companies) to confirm a current status of a body corporate. A company with such certificate is proved to be active and operating.
290 USD
Certificate of Incumbency
Compliance fee
Compliance fee is payable in the cases of: renewal of a company, liquidation of a company, transfer out of a company, issue of a power of attorney to a new attorney, change of director / shareholder / BO (except the change to a nominee director / shareholder)
150 USD
Basic
simple company structure with only 1 physical person
50 USD
For legal entity in structure under GSL administration
additional compliance fee for legal entity in structure under GSL administration (per 1 entity)
100 USD
For legal entity in structure not under GSL administration
additional compliance fee for legal entity in structure NOT under GSL administration (per 1 entity)
250 USD
For client with high risk Status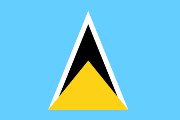 Консультанты