Seychelles
Remains of Arab seafarer presence dated back to the 9-10th centuries were found in Seychelles which were uninhabited then. For the following two hundred years Seychelles were a refuge for the pirates. In 1502 Vasco da Gama became the first of the European seafarers to mark the islands on the map. In 1609 the British were the first to land on the Seychelles. French began to take control starting in 1756. They established cinnamon, cloves, and vanilla plantations there. In 1794 the archipelago was occupied by the British which stimulated immigration of Indians who were engaged in trade and worked on coconut plantations. In 1814 according to the Treaty of Paris Britain assumed full control of the islands. Independence was granted in 1976 as a republic within the Commonwealth.

Service packages
Двигайте таблицу
Service item
Express
Standard
Optimum
Company registration
✓
✓
✓
Legal address per year
✓
✓
✓
Secretarial services for the first year
✓
✓
✓
Fees and duties for the first year
✓
✓
✓
Apostilled bound set of incorporation documents
✓
✓
✓
Compliance fee
✓
✓
✓
Nominee service per year
✓
✓
Bank Account Pre-approval
✓
Price

1 390

USD

2 870

USD

3 370

USD
Core Services
1 390 USD
— Incorporation
including incorporation tax, state registry fee, including Compliance fee
included
— Annual government fees
Stamp Duty and Business Register incorporation fee
950 USD
— Corporate legal services
including registered address and registered agent, NOT including Compliance fee
145 USD
—Delivery of documents by courier mail
DHL or TNT, at cost of a Courier Service
500 USD
— Apostilled set of Statutory documents
Basic set of documents
Optional services
990 USD
Nominee Director
Paid-up "nominee director" set includes the following documents
490 USD
Nominee Shareholder
If Nominee Shareholder and Nominee Director is one natural person, the service costs 350$, if not - 450$. Paid-up "nominee shareholder" set includes the following documents
Related services
235 USD
Tax Certificate
Company's tax residence certificate for access to double tax treaties network
195 USD
Certificate of Good Standing
Document issued by a state agency in some countries (Registrar of companies) to confirm a current status of a body corporate. A company with such certificate is proved to be active and operating.
Compliance fee
Compliance fee is payable in the cases of: renewal of a company, liquidation of a company, transfer out of a company, issue of a power of attorney to a new attorney, change of director / shareholder / BO (except the change to a nominee director / shareholder)
150 USD
Basic
simple company structure with only 1 physical person
50 USD
For legal entity in structure under GSL administration
additional compliance fee for legal entity in structure under GSL administration (per 1 entity)
100 USD
For legal entity in structure not under GSL administration
additional compliance fee for legal entity in structure NOT under GSL administration (per 1 entity)
250 USD
For client with high risk Status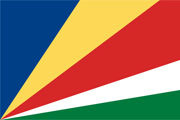 Консультанты