How to open a bank account in Cyprus Development Bank (cdbbank)
| Beginning of cooperation | Last contact | Last update |
| --- | --- | --- |
| January, 2017 | December, 2021 | March, 2021 |
GSL reference about the bank
Being professional intermediaries, we are limited in giving public opinion about some financial institutions. Please contact us directly to obtain more detailed feedback.
Primary requirements:
- Instruction of the Central Bank of Cyprus dated June 1, 2018: a ban on opening accounts with shell companies;
- currently opens accounts for companies whose activities are affiliated with Cyprus;
- The main competitive advantage of the Bank is its efficiency: opening an account will take 1 month; during further work, the bank is focused on the prompt provision of innovative solutions and financial services;
- a rare bank in Cyprus where an account can be opened remotely, with the ability to conduct an interview via Skype;
- opens current accounts for companies and individuals;
- the term for opening an account - case by case (check with the consultant);
- no minimum account balance is required.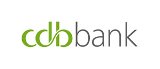 Expand all
Сollapse all
Bank's characteristics
General information and rating
Двигайте таблицу
| Global rating | Countrywide rating | Countrywide rating of the head bank | Global rating of the head bank | Credit rating |
| --- | --- | --- | --- | --- |
| Not rated | Not rated | — | — | N/R |
Двигайте таблицу
| | |
| --- | --- |
| Year of foundation | 1963 |
| History | The Cyprus Development Bank was established by the Government of the Republic of Cyprus in 1963 with the aim of promoting the economic development of Cyprus by mobilizing and effectively allocating scarce labor and capital. One of the main tasks of the bank was to maintain the viability of various industries, local entrepreneurs, develop tourism facilities and help promote export-oriented enterprises. In the 90s, the bank provided consulting services to various organizations, municipalities, and also carried out a number of government projects. In addition, the bank took an active part in the development of the island's IT technologies, financing IT projects. In 1991, 5.5% of the bank was acquired by the European Investment Bank. By the end of 1996, this share was 12%. In 1992, within the framework of an intergovernmental agreement between the Russian Federation and the Republic of Cyprus, the Investment Bank of Kuban (today - CDB Russia) was established in Krasnodar with a 75% share of the CDB. In 2008, the Bank was privatized, the new shareholders of the bank are large business alliances in Cyprus, demonstrating a stable presence in various areas of business, both locally and internationally. Since 2009, the Bank has launched its new corporate identity as "cdbbank". In 2016, CDB was awarded by Capital Finance International (CFI.co) as the "Best Corporate Bank of Cyprus" for excellence in corporate and commercial banking, taking into account the latest innovative systems and IT technologies, supporting local entrepreneurs and the international business sector, providing comprehensive banking solutions |
| Personnel | The bank has about 200 employees. There are Russian-speaking employees in all branches of Cyprus. There is a representative office in Moscow |
| Bank's shareholders | Bank shareholders: Loramina Traiding Limited - 45.067% (owners: 2 citizens of the Russian Federation 50/50); Leon Investment S.A. - 9.815% (owners: 2 Swiss citizens 50/50); Path Holdings Limited - 9.815% (owners: 4 Cypriot citizens 23.7 / 23.7 / 30.1 / 22.5); Konstantinos Shiakolas (Cypriot citizen) - 7.852%; Leonidas Ioannou (citizen of Cyprus) - 7.050%; Delphis Ependisis Limited - 7,050% (owners: 3 citizens of Cyprus 33/33/34); Dayarona Trading Limited - 5.007% (owner: citizen of the Russian Federation); Intergaz Limited - 4.907% (owner: UK citizen); CLR Investment Found Public Limited - 2.348% (shares are in public circulation); minority shareholders - 1.088% (each share is less than 1%) |
| Confidentiality | Judicial Cooperation Agreement with Russia is signed; Double Taxation Agreement with Russia is signed; AML legislation is strictly observed; Active member of OECD, FATF, Basel Commitee, Egmont Group etc. |
Minimum requirements
Двигайте таблицу
| Minimum balance, € | Transactions permitted per month | Initial deposit of funds, € | Deadline for the initial deposit, month | Minimum turnover, €/year |
| --- | --- | --- | --- | --- |
| — | — | 0 | 0 | No restrictions |
Двигайте таблицу
| | |
| --- | --- |
| Transactions permitted per month | The number of transfers is not limited |
| Initial deposit of funds, € | No down payment requirements |
| Minimum turnover, €/year | The bank does not set limits on the minimum turnover |
| How fast payments are executed | Transfers in EUR - on the same day, maximum - on the next business day |
Tariffs and services
Двигайте таблицу
| Outcoming transfer, € | Incoming transfer, € | Account maintenance, €/year | Payment limit for credit cards, €/day | Funds to be blocked for CC issue, € |
| --- | --- | --- | --- | --- |
| 75 | 4 | 150 | N/A | N/A |
Двигайте таблицу
| | |
| --- | --- |
| Outcoming transfer, € | Outgoing payments in EUR for amounts up to 50,000 EUR in Cyprus and the SEPA zone (EU / EEA countries) - from 6 to 12 EUR. Outgoing payments in EUR for amounts over 50,000 EUR on the territory of Cyprus and EU / EEA countries, as well as payments in other currencies and directions: 0.15% (minimum 5 EUR, maximum 250 EUR + 10 EUR service charge |
| Incoming transfer, € | Incoming payments - deposit on accounts in EUR - from 4 to 30 EUR |
| Account maintenance, €/year | The service fee is 20 EUR quarterly for individuals and 50 EUR quarterly for legal entities. Closing an account - 200 EUR. Conversion - 0.4% (minimum 5 EUR, maximum 400 EUR) |
| Distant access to the account | The bank uses a modern and secure platform that allows you to manage your account from anywhere in the world |
| Financial products | The bank provides an extensive range of services, including guarantees, escrow, checks, Custodian Services |
| Credit/debit cards | Currently, only cash cards are available for withdrawing cash from ATMs. During 2017, it is planned to launch debit and credit cards (VISA) |
| Hold mail | 5 EUR per statement |
Account opening procedure
Двигайте таблицу
| Days to open for incoming transfers | Days to open for outcoming transfers | References | Business description | Purpose of the account |
| --- | --- | --- | --- | --- |
| case by case | case by case | Necessary | Detailed | Current |
Двигайте таблицу
| | |
| --- | --- |
| Visit to the bank | A visit to the bank is not required. It is possible to hold a meeting with a bank representative in Moscow or via Skype |
| Required | Beneficiary documents: passport; proof of address (passport page with registration); fresh bank recommendation, confirmation of the source of origin of the funds; summary. Company documents: incorporation documents and Management Accounts; for non-Cypriot companies plus a fresh Certificate of Incumbency with apostille. |
| Types of accounts | Personal; Corporate; Savings; Current |
| Opening procedure and Due Diligence | It is possible to open an account without visiting the country where the bank is located |
| Chances to open an account | Predictable |
| Business description | Detailed: along with a description of the business, it is necessary to provide information on the sources of origin of funds and the nature of operations |