How to open a bank account in Incognito Bank (Switzerland) 005
| Beginning of cooperation | Last contact | Last update |
| --- | --- | --- |
| October, 2007 | December, 2021 | April, 2021 |
GSL reference about the bank
Being professional intermediaries, we are limited in giving public opinion about some financial institutions. Please contact us directly to obtain more detailed feedback.
Primary requirements:
- the bank opens savings (investment) accounts;
- an account is possible without going to the bank, a representative of the Bank regularly visits Moscow;
- requirements for the minimum account balance - 1,000,000 USD;
- the term for opening an account - case by case (check with the consultant).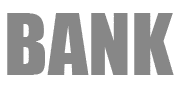 Expand all
Сollapse all
Bank's characteristics
General information and rating
Двигайте таблицу
| Global rating | Countrywide rating | Countrywide rating of the head bank | Global rating of the head bank | Credit rating |
| --- | --- | --- | --- | --- |
| Not rated | Not rated | — | — | AA |
Двигайте таблицу
| | |
| --- | --- |
| Year of foundation | 1890 |
| History | The bank was founded in Zurich |
| Personnel | The staff speak English, German, French and also Russian |
| Confidentiality | Judicial Cooperation Agreement with Russia is signed; Double Taxation Agreement with Russia is signed; AML legislation is strictly observed; Active member of OECD, FATF, Basel Commitee, Egmont Group etc. |
Minimum requirements
Двигайте таблицу
| Minimum balance, € | Transactions permitted per month | Initial deposit of funds, € | Deadline for the initial deposit, month | Minimum turnover, €/year |
| --- | --- | --- | --- | --- |
| 1 000 000 | 5 | 1 000 000 | 3 | — |
Двигайте таблицу
| | |
| --- | --- |
| Minimum balance, € | The minimum average monthly balance is USD 1 000 000 |
| Transactions permitted per month | The allowed number of transfers is from 2 to 5 per month |
| Initial deposit of funds, € | The initial deposit is USD 1 000 000 |
| How fast payments are executed | The value date is the next day |
Tariffs and services
Двигайте таблицу
| Outcoming transfer, € | Incoming transfer, € | Account maintenance, €/year | Payment limit for credit cards, €/day | Funds to be blocked for CC issue, € |
| --- | --- | --- | --- | --- |
| 50 | 0 | 2 000 | 7 000 | N/A |
Двигайте таблицу
| | |
| --- | --- |
| Outcoming transfer, € | The fees for outgoing transfers are agreed with the bank individually |
| Incoming transfer, € | The fees for incoming transfers are agreed with the bank individually |
| Account maintenance, €/year | The account maintenance fee is 0.25% (from CHF 2.5 mln); 0.15% (from CHF 5 mln); 0.1% (from CHF 7.5 mln); 0.075% (from CHF 10 mln); 0.05% (from CHF 25 mln). The minimum fee is CHF 2 500 |
| Payment limit for credit cards, €/day | The payment limit for Classic Intercard is CHF 10 000 or EUR 7 000 or USD 8 000. For Premier Intercard - CHF 90 000 or EUR 63 000 or USD 72 000 |
| Distant access to the account | The account can be operated via Internet Banking, phone, fax or email |
| Financial products | Portfolio management. Complex long-term investment solutions. A wide range of portfolio funds. Investment advice. Finance, property and estate planning. Loans. Safe-deposit box rent. Depository services etc |
| Credit/debit cards | Visa Classic Intercard Premier and MasterCard Classic Intercard Premier (with annual fee of CHF 200 or EUR 140 or USD 160); Visa Classic Intercard Classic; MasterCard Classic Intercard Classic (with annual fee of CHF 100 or EUR 70 or USD 80) |
| Hold mail | Hold of bank statements is included in the account maintenance fee. A specialized postal service – CHF 500 per year |
Account opening procedure
Двигайте таблицу
| Days to open for incoming transfers | Days to open for outcoming transfers | References | Business description | Purpose of the account |
| --- | --- | --- | --- | --- |
| case by case | case by case | Not necessary | Detailed | Savings |
Двигайте таблицу
| | |
| --- | --- |
| Visit to the bank | No visit to the bank is required as the meeting with the banker can be arranged in Moscow (the bank's representative visits Moscow once every three months) |
| Required | Completed bank forms; copy of the client's passport; client's CV; standard set of corporate documents. Business reference letters are not obligatory, but recommendable |
| Types of accounts | Personal; Corporate; Savings |
| Opening procedure and Due Diligence | It is possible to open an account without visiting the country where the bank is located |
| Chances to open an account | Predictable |
| Business description | Relatively detailed: in addition to the description of the business, the origin of funds needs to be disclosed |